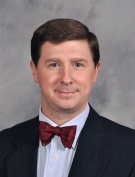 Derek R. Cooney, MD, FF/NRP, LEO, FACEP, FAAEM
Fellowship Director, EMS & Disaster Medicine
Welcome to the SUNY Upstate EMS Medicine Fellowship web pages. Here at SUNY Upstate we take our educational, research, and patient care missions very seriously.  Our fellows receive excellent training in a comprehensive program with the full support of our department, institution, and local community.  We're pleased to share information about our fellowship with you and look forward to any questions you may have about our program, fellows and fellowship graduates.
-Derek R. Cooney, MD, FF/NRP, LEO, FACEP, FAAEM

Dr. Cooney is an internationally recognized figure in EMS Medicine.  He has served on the Board of the National Association of EMS Physicians and the American College of Emergency Physicians EMS Committee.  He is the Editor and creator of the McGraw-Hill EMS physician textbook, EMS Medicine

. He is an interior firefighter, National Registry paramedic, flight physician, police officer, and tactical physician (FBI, Syracuse PD, Chittenango PD).  He co-directs EMS Medicine Live and has recently launched the EMS-Medicine.com

web site.  He has taught and lectured internationally and maintains his clinical and academic productivity as a tenured Associate Professor.  He has previously served as the ACEP representative to the New York State EMS Council and as the President of the Central New York EMS Council.

Dr. Cooney was on the original Certification Committee and successfully gained ACGME-accreditation as one of the first programs in the country.  He has personally trained fellows at SUNY Upstate since 2008 with graduates receiving excellent job placement in private and academic practice settings in a number of different locations.  Our fellowship graduate enter the workforce fully trained and experienced with the knowledge and skills required to work in the prehospital and medical direction roles as a leaders and innovators.
 
The program has successfully recruited some of the best EMS physicians to serve as physician faculty and the fellowship also boasts a complete adjunct faculty representing research experts and field content experts in EMS administration, fire/rescue, air medical, emergency management and tactical medicine.  Our program director and core faculty enjoy dedicated protected time for fellow education and have created a unique comprehensive educational environment for our fellows.  The fellows receive core EMS Medicine content, unique subspecialty training, EMS administrative training, advanced research training and an incorporated comprehensive review of Emergency Medicine aimed at preparing EM trained fellows for the primary board certification exam.
Dr. Cooney actively practices in both adult and pediatric emergency departments and is board certified in EMS Medicine, Emergency Medicine, and Undersea and Hyperbaric Medicine. CV is available on request.