Pediatric Emergency Medicine Fellowship
Pediatric Emergency Medicine Fellowship
550 East Genesee Street
Syracuse, NY 13202
Map & directions
Phone:
315 464-6222
Name:
Mary Lewis, Fellowship Coordinator
Email:
lewism@upstate.edu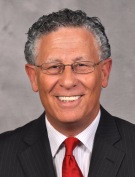 Richard M. Cantor, MD, FAAP, FACEP
Fellowship Director, Pediatric Emergency Medicine
The goal of the Pediatric Emergency Medicine Fellowship is to train national leaders in the Subspecialty of Pediatric Emergency Medicine.
The program is based at the Pediatric Emergency Department of Upstate University Hospital and within the Department of Emergency Medicine The Pediatric Emergency Department was founded over twenty years ago and was one of the first in the country to be established outside of a free standing children's hospital. The department has a long history of being a leader in pediatric care in the Upstate region both clinically and as a center for education and research. The department has experienced a steady growth in annual visits for the last several years and anticipates continued growth with the opening of the Golisano Children's Hospital at University Hospital.
Fellowship Stats
Fellowship Length: 2-3 years
Number of Positions: 4
Salary/Benefits: PG Year 4 Salary & Benefits
Office, research and support provided
Conferences: American College of Emergency Physicians, American Academy of Pediatrics
Deadline for Applications: April 15
University Hospital
University Hospital is the tertiary care center for the Central New York region. It has the only Level I Trauma Center, burn treatment center, hyperbaric treatment unit, and pediatric intensive care unit in a 15-county region (from Pennsylvania to the Canadian border). The Department of Emergency Medicine directs the Central New York Poison Control Center. The Pediatric Emergency Department is the only one from Rochester to Massachusetts and from Philadelphia to the south and Ottawa and Montreal to the north. Supervision is provided by Pediatric Emergency Medicine Physicians as well as Emergency Medicine Physicians. Current pediatric emergency medicine faculty are well-referenced contributors to the field of Pediatric Emergency Medicine both within the American Academy of Pediatrics and the American College of Emergency Physicians.
Primary Training
Fellows may have received primary training in either Emergency Medicine or Pediatrics. Through an integrated program of clinical experience and responsibility, research training and performance, and administrative duties, fellows gain the skills needed to assume a leadership role in this important field. The fellowship is accredited by the Residency Review Committee for Emergency Medicine of the ACGME. The fellowship participates in the Electronic Residency Application Service (ERAS) and the National Residency Matching Program (NRMP).
William Prince, MD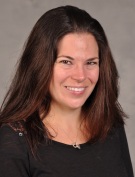 Rhonda Philopena, MD
Vincent Calleo, MD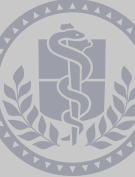 Kuldip Sunny Kainth, MD